Banza
My gripping marketing copy is set to be printed on the back of Banza's 30,000+ pasta boxes. I am also leading the charge on their regular blog postings about food, health, and nutrition.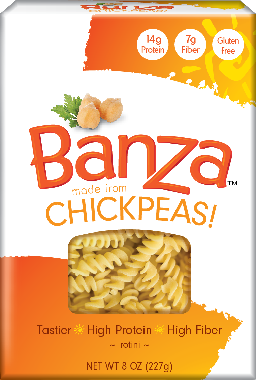 The BANZA Story
We're two brothers obsessed with chickpeas!
It started years ago with hummus and falafel. We just couldn't get enough, so we hit the kitchen day in and day out developing foods from chickpeas. That's where Banza was born.
Banza is short for garbanzo, another word for chickpeas.
Not all carbs are created equal. Regular pasta lacks nutritional value - it is just filler. That's why we started from the ground up to revolutionize the pasta game. The results? Banza has twice as much protein as traditional wheat pasta, 7g fiber per serving, and is jam-packed with a natural supply of antioxidants and amino acids.
In an era where consumers are more health-conscious than ever, Banza is proud to make pasta that makes a difference. We believe everyone should be able to eat pasta all the time, guilt-free. And now you can. BANZAAAA!
(c) Ryan Erskine 2014
Photo credit: http://www.eatbanza.com/
High-End Concierge Company
I wrote this piece for a high-end concierge company in New York City. They were looking for a powerful overview to send to prospective clients. The company name, founder, and e-mail address have been changed to protect client confidentiality.
High-End Concierge Company
Apex* is New York City's premier private concierge service. We have filled a niche for professionals looking to offer their clients and friends a superior level of hospitality by affording them the most coveted reservations in the city. Our team works with an established network of restaurants, nightclubs, theaters, stadiums, and luxury hotel brands to provide an unmatched level of sophisticated living. We work hard so you can play hard.

The brainchild of entrepreneur and nightlife ambassador John Smith, Apex can arrange just about any service or perk in your personal or professional life. Our offerings range from securing tables in the most inaccessible dining rooms to sourcing venues for every occasion. We work with our clients to create first-rate experiences, outings, and itineraries. We assume all of the details for an event, from location scouting and design to catering and luxury transportation.

Our customers enjoy competitive ticket pricing to worldwide concerts, theaters, and sporting events as well as restaurant and hotel reservations at locales fit for only the most cultivated clients. If you need VIP access into the hottest club or a last minute ticket to a sold-out event, Apex is there to make it happen.

We have distinguished ourselves by building personal relationships with our clients to ensure an outstanding level of customer satisfaction. Our growth over the past decade — exclusively through word of mouth referrals — is a testament to our remarkable customer loyalty.

Whether you are living in the Big Apple or traveling around the globe, Apex can organize your leisure time in a variety of ways. To find out more about our services, pricing packages, or upcoming events, please contact info@apex.com.
*Name changed to protect client confidentiality.
Photo credit: http://bit.ly/1uf8am1
Name Change
A high-end concierge company in NYC wanted to inform their members of a recent name change. They asked me to write this post to send out to their 1000+ members. The name has been changed to protect client confidentiality.
We Changed Our Name
But don't worry.
We are pleased to announce our name change from Chief Concierge Services to Apex. We're the same great company with a couple of brand new upgrades.

First, we are ramping up our look and feel to match our professional concierge services and the elite clientele we cater to. This includes a new name and logo. It also includes a clean and crisp website to give you better access to our services. You can check that out here.

Second, we are proud to announce the addition of the Apex Bulletin. This bi-monthly report will keep our valued customers in the loop on upcoming reservations, events, packages and exclusive deals.

This is an exciting time for us and our customers. As our service continues to grow, we improve our access into the most exclusive content NYC has to offer. This means better travel, better events, and overall better service for you.

We look forward to serving you.

-Apex
 
Photo credit: http://bit.ly/1slTqBu
Diner Feedback Article
This is an editorial feature article I wrote for BreakThruRadio.com. It was published on September 23, 2014.
Photo copyright Aaron Lyles. Courtesy of Dinner Lab.
Traditionally, the newspaper food critic held the power of the taste bud. A New York Times critic might write a scathing review of one restaurant--The Four Seasons, say--that another newspaper critic would give four stars. This isn't to say that either food critic is wrong, and that's exactly the point, complains Dinner Lab CEO Brian Bordainick.

"We rely on [food critics] to guide our culinary taste when their taste buds aren't more advanced than yours or mine," says Bordainick. "It's just a preference. I don't care what one person has to say about anything. When you have multiple people saying something and then look at that data--that's when it becomes powerful."

Dinner Lab works like this: they bring adventurous eaters and undiscovered chefs together to create a unique dining experience. Chefs get the chance to try out new menu concepts and experiment with new dishes while diners get to enjoy the experience and give their feedback throughout the meal. The idea is to give people a new social dining experience and to give chefs the information they need to tweak their recipes.

Dinner Lab got its unofficial start in 2011 when Bordainick was trying to fill a void in New Orleans for quality ethnic food and great late night options. He decided to combine those two things and started hosting midnight events with great ethnic food at random locations. It was a big success but people showed up completely inebriated.

"We could have served them hot dogs and they wouldn't have cared," jokes Bordainick.

Since then, Dinner Lab has moved their events to more conventional dinner hours and allowed their chefs to cook anything they want. But one thing that remained the same was their unorthodox event locations.

"Our company is all about chefs aspiring to be something they aren't yet. We want our locations to tell that same story of underutilization," Bordanick explains.

The result is a series of dining experiences that take place in warehouses, empty buildings, or construction sites--anything but a typical restaurant dining room. The locations reflect the chefs' ability to collect important feedback on their recipes without taking one step into a restaurant.

Bordainick compares his company to the music streaming service, Pandora. Pandora uses troves of data to make smart recommendations about what song the user will enjoy next based on the listening history.

"The music industry has this data thing figured out," Bordainick says. "Pandora is able to hone in on this concept but nobody has done it in the food industry because the restaurant process is so antiquated."

Dinner Lab has collected an impressive amount of data so far. At an event, diners score each of five dishes from 1-5 on different criteria: taste, portion size, creativity, restaurant-menu quality, and a free-form feedback section.

Take that feedback and multiply it by the 120-200 people Dinner Lab serves at each event. Over the course of its two-year existence, Dinner Lab has served 7,000 original recipes, some of which have been reviewed by upwards of 1,000 people. Aspiring chefs can take advantage of this goldmine of data to transform recipes and inform culinary decisions.

If a chef is cooking a specific food for a particular market, he might look at Dinner Lab's historical data and see how that food did in Nashville and then compare it to the San Francisco market. Or he might look in one particular market and see how various dishes fared. The idea is to empower chefs to make creative and artistic decisions that are informed by solid data.

"We managed to make food really dorky," Bordainick says. "I don't think anyone has thought to do this before because of the argument that food is art. I get it--it is art. But wouldn't you want to know as much information as possible to make those creative decisions?"

Hundreds of chefs have benefitted from Dinner Lab's customer base, which is already one of the largest culinary networks in the country. When asked about the future of this growing network, Bordainick excitedly predicts a future where people will interact with chefs in revolutionary and low-cost ways.

One of his ideas is for groups of friends to rethink their night out. Instead of paying $50-60 each at a restaurant--and getting charged for wine--that same group could hire a professional chef to teach them how to make an amazing recipe they found online. People would learn to cook something delicious in the comfort of their own kitchen and save money in the process.

"If we can start paying chefs to do something like that, then its worthwhile for the chef and affordable for the consumer," says Bordainick. "Chefs can wonder if they even want to work in a restaurant setting. Those are the value sets we're trying to change."
Investfeed Press Release
This is one of the three press releases that I wrote for Investfeed.com.
Photo credit: Investfeed.com
Investfeed.com is changing the way investors make trading decisions. Long gone are the days of leafing through newspapers, calling your broker, and flipping on the TV to find up-to-date news on companies, firms, and stocks. That system is archaic and disorganized, which makes it difficult to collect relevant information in real-time unless you are a professional.
Investfeed consolidates all that information to give you the convenience of an integrated financial feed.

But Investfeed promises more than a tailored newsfeed. If you are a savvy investor, you can earn monthly income by running a premium feed. Correct market predictions earn you credibility and a high ranking, as well as the opportunity to charge followers a monthly fee for access to your well-researched predictions. The flip side of this is that members can make wiser investment decisions by following premium feeds with proven track records.
The financial startup was founded in 2011 by Wall Street trader Ronald C. and Software Engineer Andrew Freedman. With over a decade of experience in their respective fields, the entrepreneurs paired up to revolutionize the financial sector. The world has long been misinformed by listening to biased stock recommendations from TV channels or stock brokers but Investfeed's founders are dedicated to transparency. Members at Investfeed put their reputation on the line for their stock recommendations and it doesn't get any more credible than that.
When it comes to financial decisions, security is of chief importance. Much like Twitter, Investfeed will use background checks to verify account information. The founders also promise a comprehensive flagging system that reviews accounts and their posts to eliminate spam. The site is also linked on the back end to two banks to ensure that members receive seamless and secure invoices and payments every month.

The social media platform saves time but it also changes the game. By using a platform that emphasizes transparency and credibility, members can finally make wiser investment decisions by following the advice of successful investors who put their reputation on the line every time they make a recommendation. Wise investing is not about having all the information, but about having the right information.

Investfeed is set to open to the public on September 7. It has already shown strong promise among the professional investing community and Investfeed promises to start releasing the names of well-known investor members as the release date gets closer.
Are You Drinking Enough Water?
This is a sample post I've written for Banza's blog on food, health, and nutrition.
Are You Drinking Enough Water?
You've heard it before - your body is about 60% water. So what? Well, nearly every major system in your body depends on an adequate supply of water. Regulating body temperature, flushing out toxins, lessening the burden on your kidneys, and even maintaining normal bowel movements are all body functions that depend on water to work properly. There are tons more but you get the idea. [1]
Okay, how much should I drink?
Remember that old 8 cups of water rule? Turns out it's pretty close. The Institute of Medicine determined that an adequate intake is about 9 cups of fluid for women and 13 cups for men, but that number includes all the beverages you drink during the day. [2]
That sounds like a lot! How do I drink that much each day?
If you drink 3-4 cups of water when you get up in the morning, you give yourself the best chance of starting the day off hydrated and remaining that way. Drink this before you even eat breakfast and you will combat dehydration from your night's sleep and will start your day feeling awake and refreshed.
Have a drink or two with lunch and dinner and you are well on your way to being adequately hydrated. Stick a bottle of water on your desk and sip it throughout the day.
Finally, keep in mind that any other beverages you drink also count for your daily intake!
What about coffee? Doesn't that dehydrate me?
As long as you're staying under the equivalent of four cups of coffee per day, the water in your coffee or tea actually outweighs the dehydrating effects of the caffeine. [3][4] A cup of coffee is not the best way to hydrate, but you can add it to your daily total in good conscience.
What about exercise and the weather?
Exercising and temperature make things a little more complicated. In general, it's best to start hydrating the day before strenuous exercise. You should keep drinking up until you work out, with about 1-3 cups of water beforehand. It's a good idea to have small sips over longer periods of time because chugging can cause uncomfortable bloating.
When it's hot or humid out, you need to drink additional water to help lower your body temperature and replace what you have lost through sweating.
If you are sick, you need to be especially proactive about getting more water than your thirst gauge tells you. Start drinking extra water or an oral rehydration solution at the first signs of illness — don't wait until dehydration occurs. [5]
Are sports drinks okay?
The Mayo Clinic suggests that if you are exercising for less than an hour, water is the best way to replace lost fluids. The bottom line is that sports drinks are just extra calories for most people. However, if you are exercising for more than an hour, a sports drink can help to rebalance your electrolytes and give you some energy from added carbohydrates. [6]
How can I check how dehydrated I am?
One of the easiest ways to gauge hydration is by checking the color of your urine. If you're hydrated, your urine will be an almost clear, pale yellow. The darker your urine, the more dehydrated you are.
Check your urine throughout the day and compare it to this chart to see how you are doing. Keep in mind that toilet water can dilute your urine color to appear clearer than it actually is.
Note: Certain vitamins and medications can change your urine's color. You can learn a lot from checking your urine, but you can learn a lot more from sophisticated urinalysis that you should get with your regular physical examination.
[1] http://www.mayoclinic.org/healthy-living/nutrition-and-healthy-eating/multimedia/functions-of-water-in-the-body/img-20005799
[2] http://www.mayoclinic.org/healthy-living/nutrition-and-healthy-eating/in-depth/water/art-20044256
[3] http://www.mayoclinic.org/healthy-living/nutrition-and-healthy-eating/expert-answers/caffeinated-drinks/faq-20057965
[4] http://www.mayoclinic.org/healthy-living/nutrition-and-healthy-eating/in-depth/caffeine/art-20045678
[5] http://www.mayoclinic.org/diseases-conditions/dehydration/basics/prevention/con-20030056
[6] http://www.mayoclinic.org//sec-20049112
(c) Ryan Erskine 2014
Photo credit: http://bit.ly/1v1MqOx
Are Eggs Bad News For Your Cholesterol?
This is a sample post I wrote for Banza's blog about food, nutrition, and health.
Are Eggs Bad News For Your Cholesterol?
Did you read that study that claimed egg yolks are almost as bad as smoking for plaque build-up in your arteries? That study scared a lot of people unnecessarily. It was an extremely limited observational study that failed to control for variables like exercise, age, sugar consumption, and other lifestyle choices [1][2]. You can breathe easy and finish your omelette.
Whew. So what does all the research say?
You can safely eat as much as 4 egg yolks per week without any increased risk of heart disease [3]. As a matter of fact, even eating as much as one egg per day is unlikely to have substantial impact on your heart health [4].
That being said, a high-cholesterol diet does contribute to high blood cholesterol levels, which can effect heart health in the long term.
Bottom line?
If you are at high risk of heart disease, you should limit your cholesterol to 200 mg per day. Otherwise, you should consume less than 300 mg per day, according to the Dietary Guidelines for Americans [5].
Eggs are a healthy source of protein fortified with plenty of vitamins, minerals, and antioxidants but the yolks have around 185-215 mg of cholesterol, which is more than the half of your recommended daily total. If you're at risk of heart disease, it's a good idea to eat fewer yolks and limit other sources of cholesterol such as shrimp, red meats, and fatty cheeses. If you're not at risk, you can probably eat the occasional egg yolk without fearing health consequences.
A great way to get the healthy benefits of eggs without the extra cholesterol is to just use the egg whites or buy cholesterol-free egg substitutes.
Final Thoughts
For most people, "the mix of fats in the diet influences cholesterol in the bloodstream far more than cholesterol in food does." Aside from watching your cholesterol intake, the best two things you can do for your heart is 1) eat fewer refined carbohydrates and 2) replace saturated fats with monounsaturated and polyunsaturated fats [6].
[1] http://www.ncbi.nlm.nih.gov/pubmed/22882905
[2] http://www.huffingtonpost.com/dr-jonny-bowden/egg-yolks-health_b_1838075.html
[3] http://www.mayoclinic.org/diseases-conditions/high-blood-cholesterol/expert-answers/cholesterol/faq-20058468
[4] http://www.ncbi.nlm.nih.gov/pubmed/10217054
[5] http://www.health.gov/dietaryguidelines/dga2010/dietaryguidelines2010.pdf
[6] http://www.hsph.harvard.edu/nutritionsource/fats-full-story/
(c) Ryan Erskine 2014
Photo credit: http://bit.ly/1o6qhed
Is Soy Bad For You?
This is a sample post that I wrote for Banza's blog on food, nutrition, and health.
Is Soy Bad For You?
The answer to this question matters tremendously - and not just for tofu-eating vegetarians. Soy is a common meat substitute found in hamburgers, hot dogs, and sausages. It is used to fortify energy bars, sports drinks, cereals, granola bars, and imitation dairy products. And, it's found in 60% of processed foods and now constitutes 25% of the US infant formula market [1].
What are soy's benefits?
Soy is a vegetable protein source that is cholesterol-free, lactose-free, high in fiber, and rich in unsaturated fats. It can mildly reduce the risk of osteoporosis [2] and there is strong evidence that adding soy protein to the diet can moderately decrease bad cholesterol, though the effect is much smaller than food companies would have you believe [3].
So what's the issue?
Phytoestrogens. They're plant-derived compounds found in soy (and some other foods) that have a chemical compound similar to estrogen. They sometimes mimic the effect of estrogen and sometimes interfere with it.
Wow, how does that effect babies who drink soy formula?
There are clear risks associated with feeding babies soy formula. Animal studies link soy infant formula to early signs of puberty and a decreased ability to maintain regular cycles [4]. Female fertility, ovarian function and reproductive health were all disrupted later in life when animals were fed enough soy formula to imitate human baby consumption [5][6][7]. Male animal babies had a different problem - they developed more breast tissue and had lower testosterone counts [8][9].
A 35 year study tracking 19,000 women linked soy formula consumption to greater risk of developing benign tumors in the uterus called uterine fibroids [10].
What about adults who eat soy?
The results are mixed. Pre-menopausal women with diets rich in soy had increased cycle lengths, suppressed reproductive hormones, and even lowered sexual motivation [11][12]. However, another study found no effect on cycle lengths and no change in hormone levels [13].
The question about soy's influence on breast cancer has been intensely debated yet remains unanswered. To date, no clear consensus has been reached on whether or not phytoestrogens are helpful or harmful for breast cancer risk [14].
What's the bottom line?
It's important to remember that many foods have pros and cons. Soy can be a healthy source of protein and might be mildly beneficial to older people looking to increase their bone and cardiovascular health.
However, you should be aware that soy can cause hormonal changes and make dietary choices accordingly. Women who are pregnant, nursing, or attempting to become pregnant should eat soy foods with caution and be aware that there are dangers associated with feeding soy formula to babies. "Moderation is likely key and the incorporation of real foods, as opposed to supplements or processed foods to which soy protein is added, is probably essential for maximizing health benefits" [15].
[1] http://www.ncbi.nlm.nih.gov/pmc/articles/PMC3074428/
[2] http://www.ncbi.nlm.nih.gov/pubmed/12936954aZZ
[3] http://www.ncbi.nlm.nih.gov/pubmed/16918038
[4] http://www.ncbi.nlm.nih.gov/pubmed/13129486/
[5] http://www.ncbi.nlm.nih.gov/pubmed/15930323
[6] http://www.ncbi.nlm.nih.gov/pubmed/11489596/
[7] http://www.ncbi.nlm.nih.gov/pmc/articles/PMC2677916/
[8] http://www.ncbi.nlm.nih.gov/pubmed/12093826/
[9] http://www.ncbi.nlm.nih.gov/pubmed/16257506
[10] http://www.ncbi.nlm.nih.gov/pubmed/20194067/
[11] http://www.ncbi.nlm.nih.gov/pubmed/15053943/
[12] http://www.ncbi.nlm.nih.gov/pubmed/9839524
[13] http://www.ncbi.nlm.nih.gov/pubmed/11867507
[14] http://www.ncbi.nlm.nih.gov/pmc/articles/PMC3074428/
[15] http://www.ncbi.nlm.nih.gov/pmc/articles/PMC3074428/
http://www.ncbi.nlm.nih.gov/pmc/articles/PMC3074428/table/T2/
(c) Ryan Erskine 2014
Photo credit: http://bit.ly/1s55y8R
The Bowdoin Orient
I have two years of experience as a Columnist and Assistant Web Editor for The Bowdoin Orient, where I wrote about contemporary music, upcoming events, and educational issues.
The Bowdoin Orient
I have two years of experience as a columnist and assistant web editor for The Bowdoin Orient, Bowdoin College's newspaper, where I wrote about contemporary music, upcoming events, and educational issues. My articles frequently were featured on the newspaper's "Most-Viewed Articles" list.
Resisting definition, 'Vava Voom' Bassnectar's best yet
Coldplay's 'Mylo' made for masses, fails to live up to its predecessor
http://bowdoinorient.com/article/6741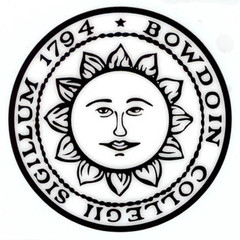 Bowdoin's outdated tenure system should be amended